History and overview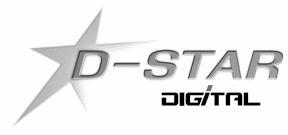 DSTAR stands for Digital Smart Technology for Amateur Radio and is a system developed and maintained by Icom. The DSTAR system started as a research project by the Japan Amateur radio League to investigate digital technologies for Ham radio. In 2004 the first digital-data radio, the ID-1, was released by Icom. In less than 10 years the DSTAR system has literally exploded with hundreds of repeaters coming online in the first six years, and more being added all the time. DSTAR offers digitally modulated voice as well as low and high-speed data. With Icom's ID-1 radio, data speeds are as high as 128 kb/s; meaning you can download emails or surf the web without being tied down by wires.
Gateway
The first part of any DSTAR repeater system is the gateway computer. The gateway computer connects the 1.2 GHz, 70cm, and 2 meter repeaters together as well as connecting all DSTAR repeaters throughout the world.
Each DSTAR repeater system must be registered with the gateway as a "home" repeater. Once registration is complete, the radios programmed to their assigned frequency, and the computer online the system is ready to run. The gateway works by storing the callsign of each amateur who keys up on the local repeater and sending that callsign to the gateway server in Texas. When another amateur, who can be anywhere in the world, calls you the gateway will automatically redirect the caller to the repeater you last keyed up on.
In addition to being able to call individual hams it is also possible to call a particular repeater (and talk to anyone on that repeater) using a similar method.
Using the system
From a user's perspective the DSTAR system is easy to use once the initial learning curve is overcome. Every time a DSTAR radio is keyed up, data is sent embedded with the voice transmission. Most of the time all one needs is their callsign, the callsign of the repeater, as well as the callsign of the person that their calling but it is possible to send detailed information, such as one's name and location as well.
To best understand the concept of callsign routing let's take a look at an example. In this instance VE7ALB, located in Victoria on 1.2 GHz, wishes to call VE7ASN, also in Victoria but on 2 meters.
| VE7ALB's settings | VE7ASN's settings |
| --- | --- |
| MYCALL: VE7ALB | MYCALL: VE7ASN |
| YOUR CALL: VE7ASN | YOUR CALL: VE7ALB |
| REPEATER 1: VE7VIC A | REPEATER 1: VE7VIC C |
| REPEATER 2: VE7VIC C | REPEATER 2:VE7VIC A |
Alternatively VE7ALB could have left the REPEATER 2 option blank and let the gateway computer automatically redirect him to the frequency/repeater the VE7ASN is on.
As you saw in this example DSTAR uses suffixes to identify what frequency a user is calling on. These suffixes are always the same and can be summed up as:

A = 1.2 GHz
B = 440 MHz
C = 2 meters
G = Gateway (for calling a remote repeater)

The suffix is separated from the repeater callsign by a space and this can be easily set according to the manual of your radio.
High Speed Data
In addition to digital voice, callsign routing, and short messages, the DSTAR system allows users to access web pages, email, and other data-intensive tasks. The ID-1 is currently the only radio that supports high-speed data. Data mode is only available on 1.2 GHz due to bandwidth constraints.
Programming your ID-1 for high speed data operation is similar to programming your radio for voice operation. For example if VE7ALB wanted to send VE7ASN a picture via a repeater their ID-1s would look something like this:
| VE7ALB's settings | VE7ASN's settings |
| --- | --- |
| MYCALL: VE7ALB | MYCALL: VE7ASN |
| YOUR CALL: VE7ASN | YOUR CALL: VE7ALB |
| REPEATER 1: VE7VIC A | REPEATER 1: VE7VIC A |
It would also be possible for VE7ALB and VE7ASN to share files without the use of a repeater if both stations were close enough to communicate on a simplex frequency. It should be noted that most systems have a separate frequency for 1.2 GHz voice and data to reduce congestion on the system.
Accessing the Internet over a digital connection is a little more complicated but easily doable using your ID-1 and computer. When accessing the Internet your settings should look something like this:

MYCALL: VE7ALB
YOUR CALL: VE7VIC G
REPEATER 1: VE7VIC A
REPEATER 2: VE7VIC G

The DSTAR system is an innovative new technology that breaks new ground in the amateur radio world. Because DSTAR is a technology that is less than ten years old there are few users when compared to conventional FM users but when one considers how quickly the popularity of DSTAR has grown it won't be long before DSTAR becomes as common as IRLP.
A list of the DSTAR repeaters in Victoria can be found on my Frequencies page